Group Therapy Conference Bike Races
Keep the fun going after your ride by loading on one of Group Therapy Bike Tour's 6-passenger bicycles. These new one-of-a-kind bikes are fun and challenging to ride. Round out your day of bike fun as your team of six races down a drag strip. We'll have some prizes available, but bragging rights will probably be your lasting memory. Looking forward to watching the adventure June 21!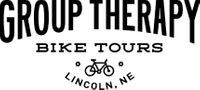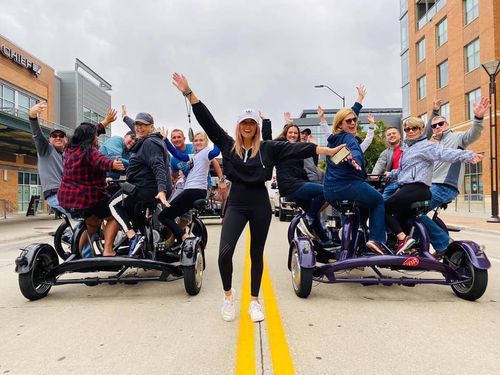 ---
Chris Sayre - Folk Music Singer
 A native of Lincoln, Nebraska, Chris Sayre has dedicated more than 40 years to the performance and promotion of both traditional and contemporary folk music. With his award winning vocals and accompanied on English concertina, button accordion, fretted dulcimer, acoustic guitars, mandolin, and musical saw, Mr. Sayre takes his audiences on a musical journey through history by exploring the songs and dance tunes of our common experience.
Chris has two recordings available. "Falcon Rust" includes 14 original songs from folk to country blues. Released in 2016, "Most Times Good" includes 16 of his own songs written in a variety of styles and features Lincoln legends Steve Hanson and Steve 'Fuzzy' Blazek. Chris also appears with the Celtic group Paddywhack on recordings: "Whacked Out" (2001), "Something Old, Something New" (2006) and "I Wish They'd Do It Now" (2015).
For more information, contact:
Chris Sayre
834 S 36thth Street / Lincoln, NE 68510
402-477-6777 / cksayre@windstream.net / www.chrissayre.com