Online Trail Trek 2017 Registration is Now Closed
Trail Trek 2017 online registration is now closed. If you miss that deadline we still take registrations in person at the Jayne Snyder Trails Center on Saturday, June 24 from 10 - 4 and at Haymarket Park on Sunday, June 25 from 7 - 11. 
NOTE: We will have a detour in the Cortland route due to storm damage to the trail, but we are still going to Cortland. See new route map below. Click on the map to view pdf with route descriptions.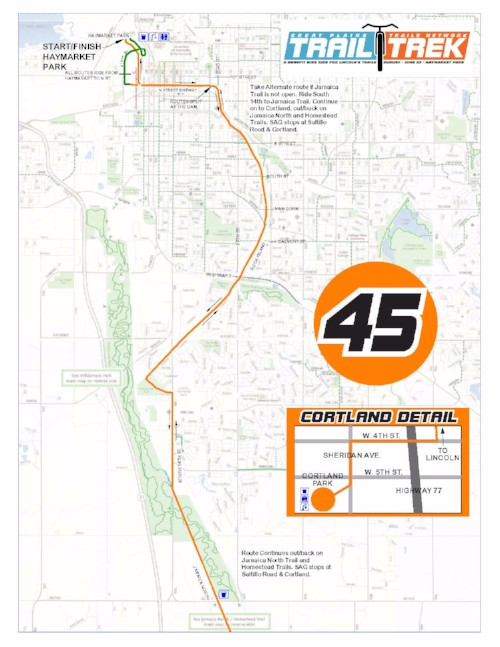 News & Announcements
denanoe

Article in the Journal Star April 16.

denanoe

Great read from Congressman Jeff Fortenberry.

HUB Cafe Celebrates 1 Year

denanoe

When the owners of Branched Oak Farm - Organic Dairy and Cheese first began work on the Hub, they had big dreams of unlimited community possibilities in a little space. As with any new business in its first year, we've had our ups and downs, changes, and growing pains, but we have appreciated all of you who have stuck with us and who have continued to help us grow. This Sunday, Jan. 29th is our ONE YEAR anniversary! Come in on that day, wish us a Happy Anniversary, and receive 10% off your order! Thank you, Lincoln!

denanoe

Great article in the Journal Star - we should care about this.
More News...